SHOE SHINING MACHINE CHENNAI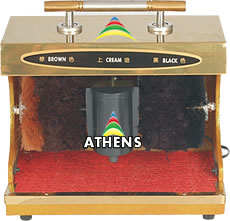 Check out Shoe Shining Machine Chennai a product from Athens is the best shoe shining machine in the industry. This machine consists of brushes with shiners removes dirt and from your shoes quickly. Making your shoe looks like a new and Clean one. Very much useful for busy people, who needs their shoe to be neat and clean in matter of seconds. Athens is also shoe shining machine supplier chennai at discounted price. Shoe shining machine chennai can be supplied all over by Athens without too much cost and deliver at dealer price since we are a shoe shining machine dealer chennai. Our Offering includes.
Shoe Shining Machine
Shoe Shining with Sole Cleaner
HAND DRYER CHENNAI
Wanna a dry your hands quickly then Athens hand dryers chennai is the best product available at the market. Our hand dryers looks amazing in design works smoothly. Onemore advantage is it uses only low electricity. Our Hands dryers are suitable for Hotels, Restaurants, Offices, & Home. It can be used for both commercial and domestic applications.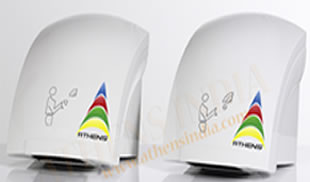 Abs Hand Dryers
Jet Hand Dryers
Automatic Hand Dryers